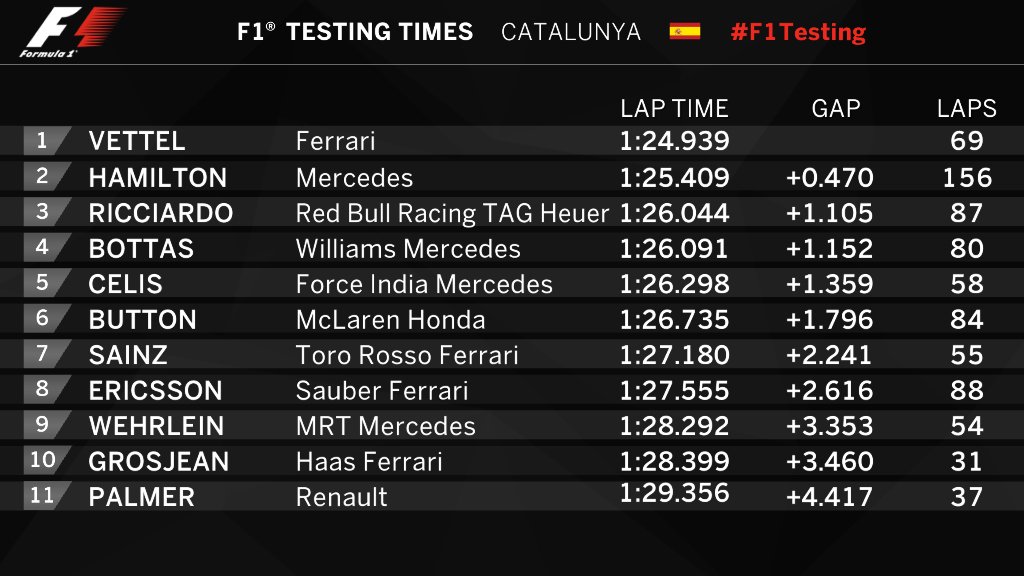 Car unveils over the weekend, winter testing in Barcelona starting today. Rumors flying. Melbourne is weeks away and I couldn't be happier.
The engines sound better–thanks you FIA for that regulations change. We have an American team. Haas showed up with a car, ran laps, and while they had a front wing issue, they ran reliably which is more than I can say for the first testing sessions of other new teams. McLaren is showing signs of being better. Ferrari is fast. Mercedes is still fast. I'm just SO happy.
There are several new names (bummed about Rossi, obviously) and a lot of new money backing them. There are the tried and true names. And then there's Maldonado with more money backing than driving talent, but that's hardly news.
Mercedes, Williams, Ferrari, and Haas cars look great to me. McLaren is a little too boxy in areas for my taste, but the paint scheme is aggressive and still very different from what we're used to seeing from them. It shakes things up in a good way, I think.
And holy cow, did Hamilton throw down the gauntlet in total laps or what? I'm not sure that message was, "I'm so excited to be driving again" or, "We'll be running just as fast as we did at the start… of every… single… race." I'm sure they're concerned with advancements of the other teams, but that kind of put a stamp on their dominance for the first day out.
I can't wait to see more. And more importantly, I can't wait to see them race.